New in 2021!! Turtle Mountain Archery Shoot!
Archery Shoot Postponed
Because of continuing forest fire concerns, it's necessary that Shepherd's Hill at the Crossroads calls off our archery tournament scheduled for tomorrow, May 8, 2021. We will look for a future date to hold the Archery Shoot, but for now, we must cancel for everyone's safety. Thank you for your understanding and have a blessed night.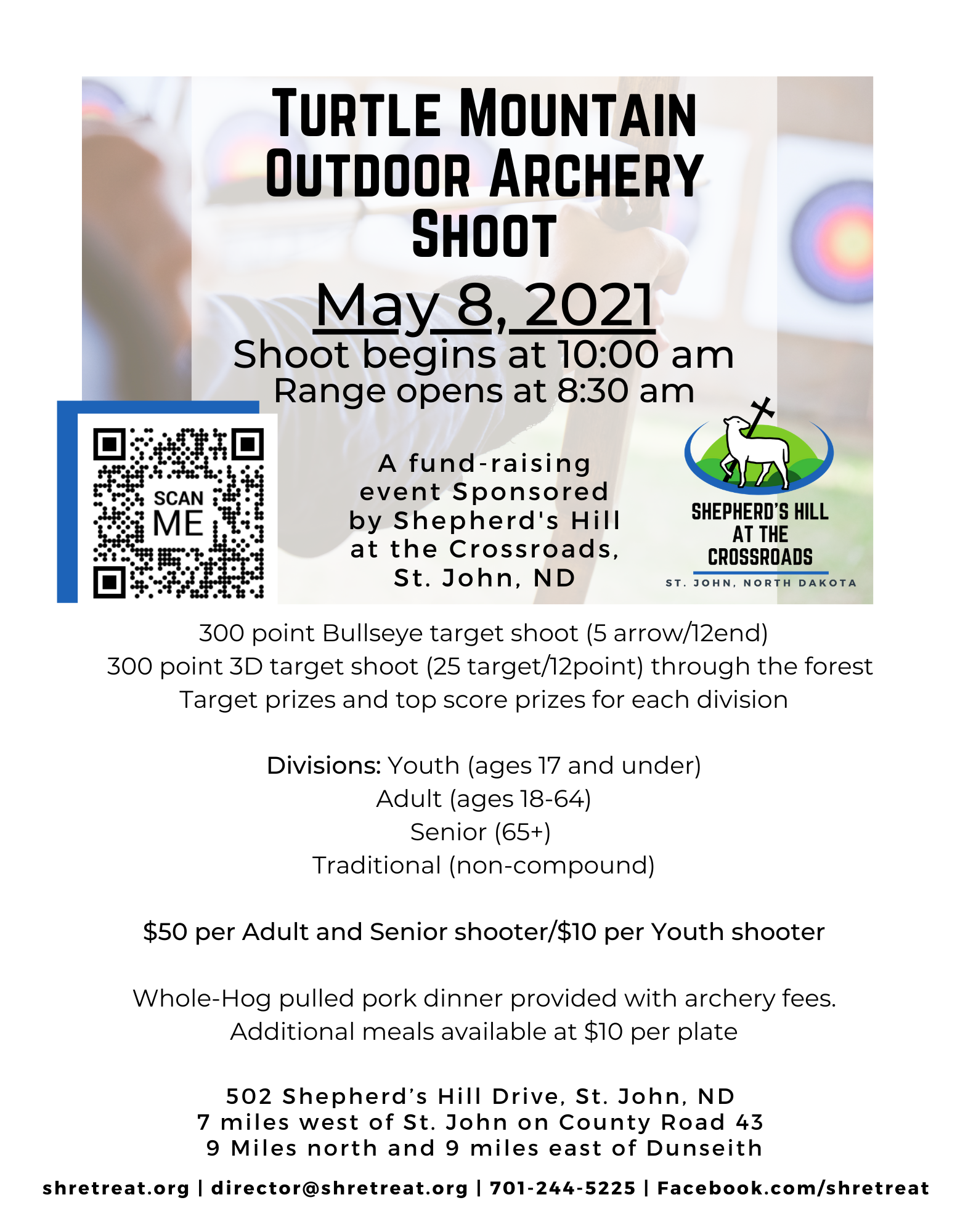 Registration
Please use the message area to tell us how many archers are with your group and how many extra meals you will need. One meal per archer is included in the prices above.